Top-down multiplayer online shooting is top 1 trending game category. For example "Brawl Stars" of SuperCell.
This game is getting very good revenue, about $100 per day (without any promotion)
————————————————————————–
If you are looking for an amazing multiplayer shooting game to show your excellent skills, this game is best game for your choice!
"Super Battle Online" – Exciting battle game, battle royale game, battlegrounds game, online game.
This is a completely online multiplayer shooting game, in 3D top-down graphics.
You will be fascinated by the fierce battles between you and the other players, or with your friends. The best is the winner, but if you want to be the best you have to use excellent skills, a quick mind and a great reflex.
Run, dodge, shoot and use the right items, combining these with proficiency, you will become an expert.
Beside your skills, have many weapons, item to you use. Guns, secondary weapon, bomb, rocket…many and many. You can pick up your favorites and starting defeat the other players!
FEATURES:
– MULTIPLAYERS, REAL-TIME BATTLES: Enjoy multiplayer, online, real-time battles to defeat the other players.
– DEFEAT ALL MONSTERS, KILL BOSS to save the world!
– LOTS OF WEAPONS: There are a lot of Guns and Secondary Weapon for you choose. Each weapon have different ability. For example: gun "Battleworn Phase Gun" can slow move speed's enemy, gun "Hope of the Phoenix" can shoot 2 bullets at the same time. Axe "Bloodied Ebon Broadaxe" will increase Health….
– UPGRADE WEAPON: You can also UPGRADE separate value of weapon, more upgrading, more powerful.
– BREAKTHROUGH WEAPON: Using your WEAPON FRAGS to breakthrough weapon to upgrade weapon to a new level.
– GEMSTONE SYSTEM: There a many Gemstones you can use to get more powerful.
– LOTS OF ITEMS: You can use many items to support during the battle (Bomb, Rocket, Healing, Shield, Buff move speed, Buff Armor…). Use the right item at the right time will help you a lot.
– MANAGE YOUR CHARACTER: There are 4 indices of your character: Health, Armor, Shield and Move Speed. You can also upgrade these indices using level up point (you will gain 1 point after level up).
– SELECT YOUR CHARACTER SKIN: There are a lot of character skin you can select. Each skin will have another benefit. For example: Ninja Skin will help you move faster, Knight skin will help you increase armor…
– DIVERSE DAILY QUEST: You have many quests to do daily (Kill enemy, get victory in battles, using items…). You will get great rewards after complete quests.
– DIVERSE ACHIEVEMENT SYSTEM: This game has amazing achievement system. You can earn achievement point after finish an achievement to upgrade your achievement, hight achievement ranking, more character indices bonus.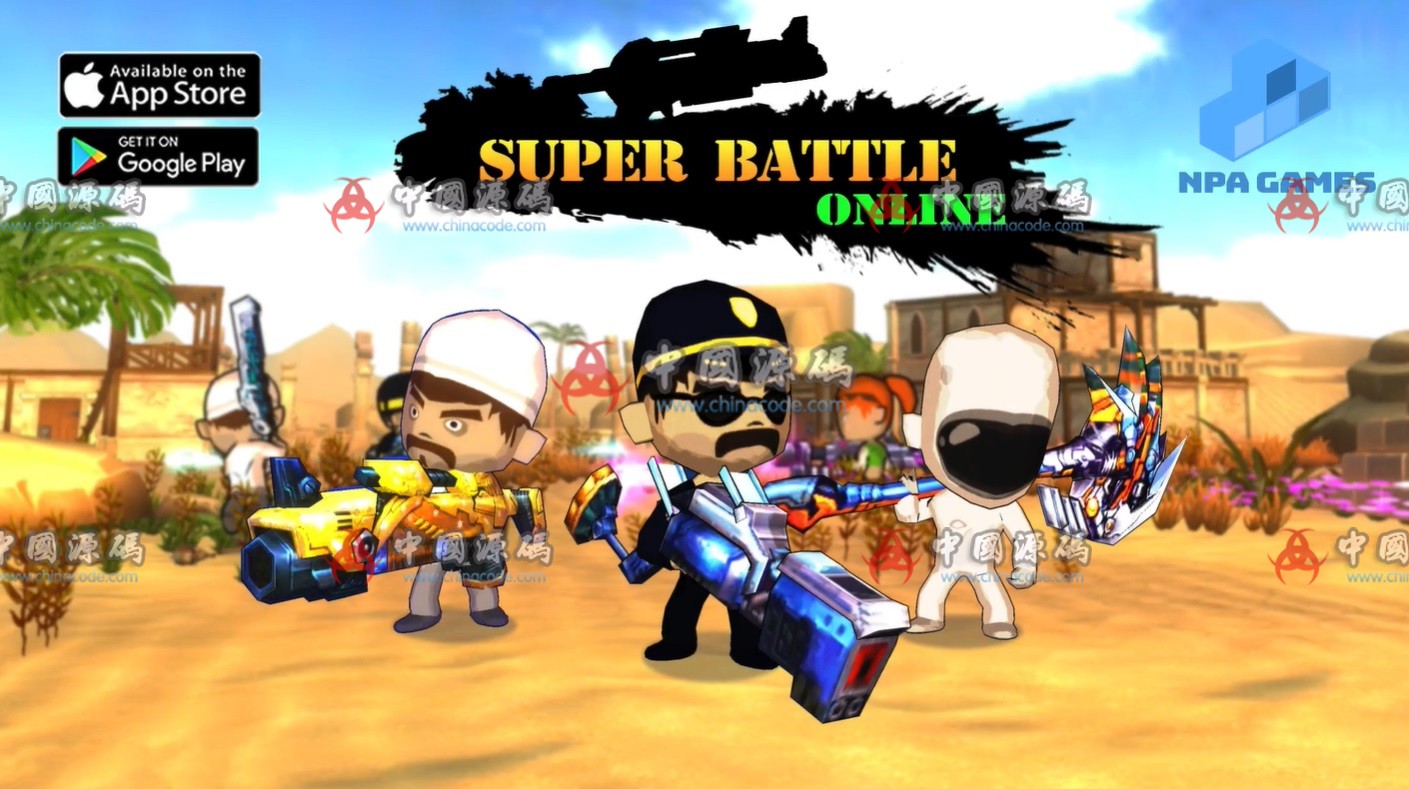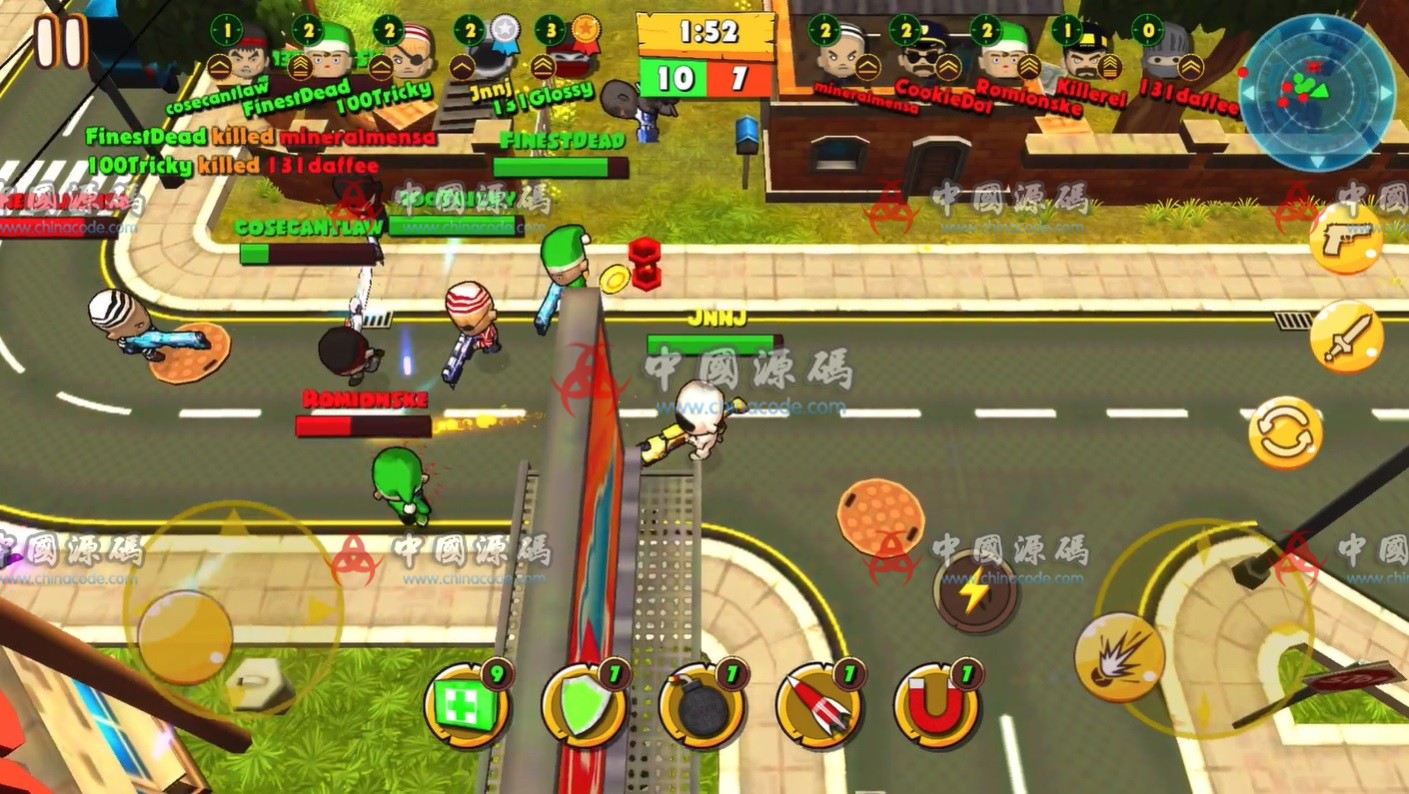 ——————————————————————–
免责声明:
1、转载或引用本站内容须注明原网址,并标明本网站网址中国源码
2、转载或引用本站中的署名文章,请按规定向原作者支付稿酬
3、本站所有资源均来自网络,不保证资源的完整性,仅供学习研究,如有侵权请联系客服删除
4、对于不当转载或引用本站内容而引起的民事纠纷、行政处理或其他损失,本网站不承担责任
5、本站所有资源不带任何技术支持,下载资源请24小时内删除,如用于违法用途,本站不承担任何法律或连带责任
6、对不遵守本声明或其他违法、恶意使用本网站内容者,本网站保留追究其法律责任的权利
7、若资源需要解压密码,则默认密码为:www.chinacode.com
本文链接:https://www.chinacode.com/10901.html